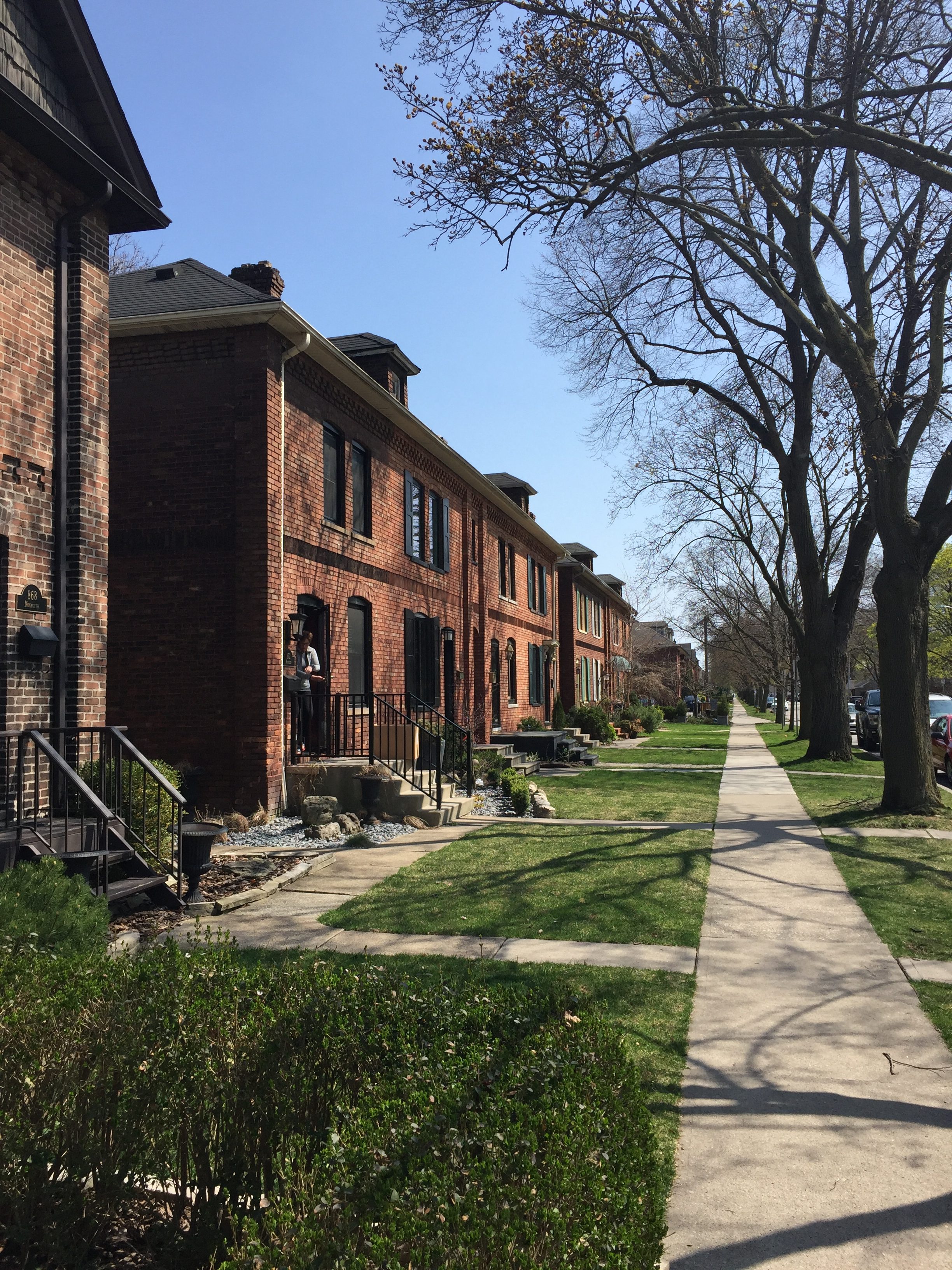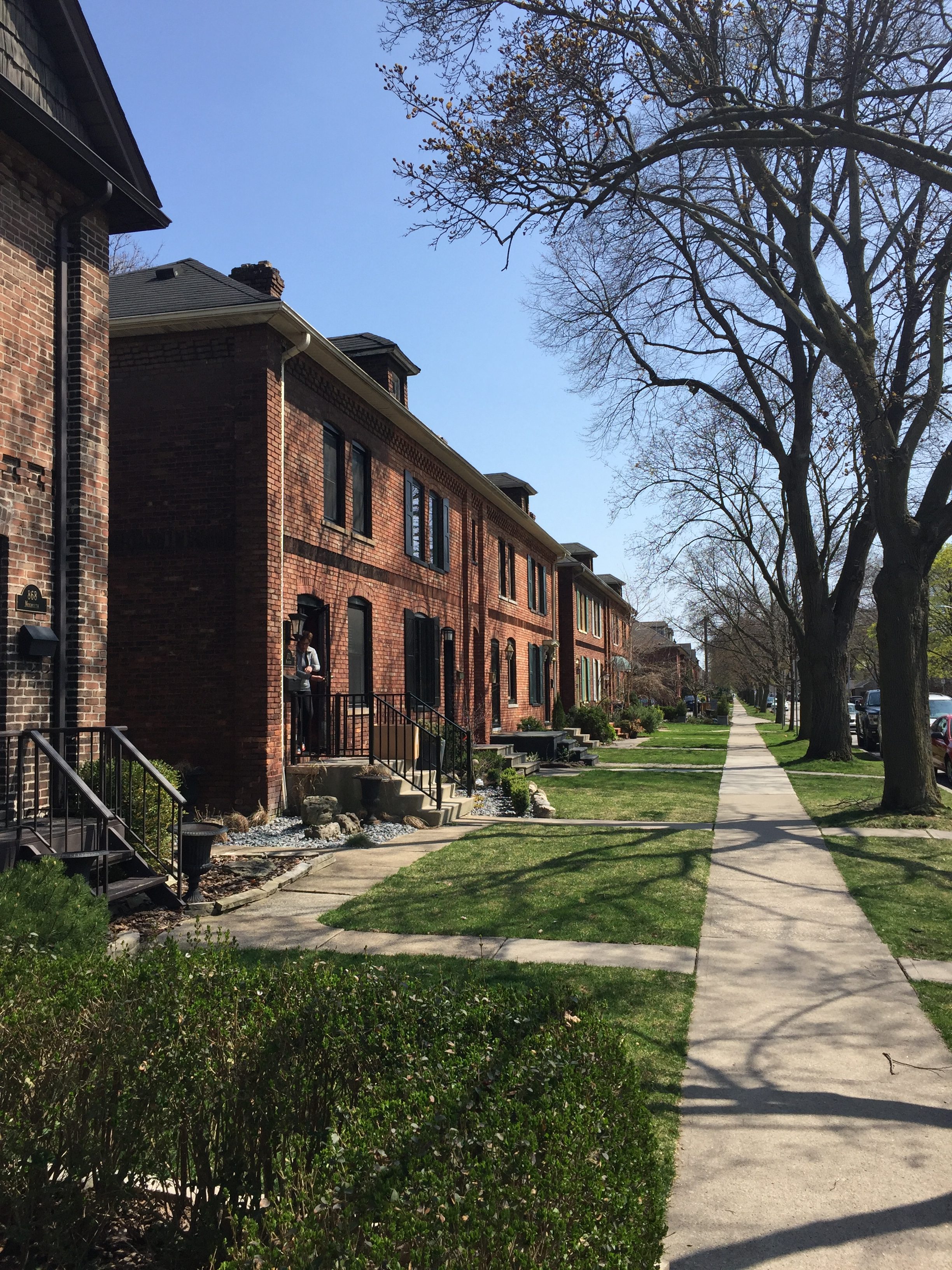 Beautiful Old Walkerville
We at Gray Development Group are currently working on a row home restoration in the beautiful area of Old Walkerville.  The demolition is currently underway and there is a lot be done…
Water has been coming in through the back door for many many years.  Years of water penetration has caused the floor joists, which are the lengths of timber supporting part of the structure of a building, typically arranged in parallel series to support a floor, to rot.  This is called structural damage.  Now, these old rotten joists have to be replaced with new ones.  After we install the new joists, a new subfloor will then be installed so we can lay our beautiful hardwood flooring on top.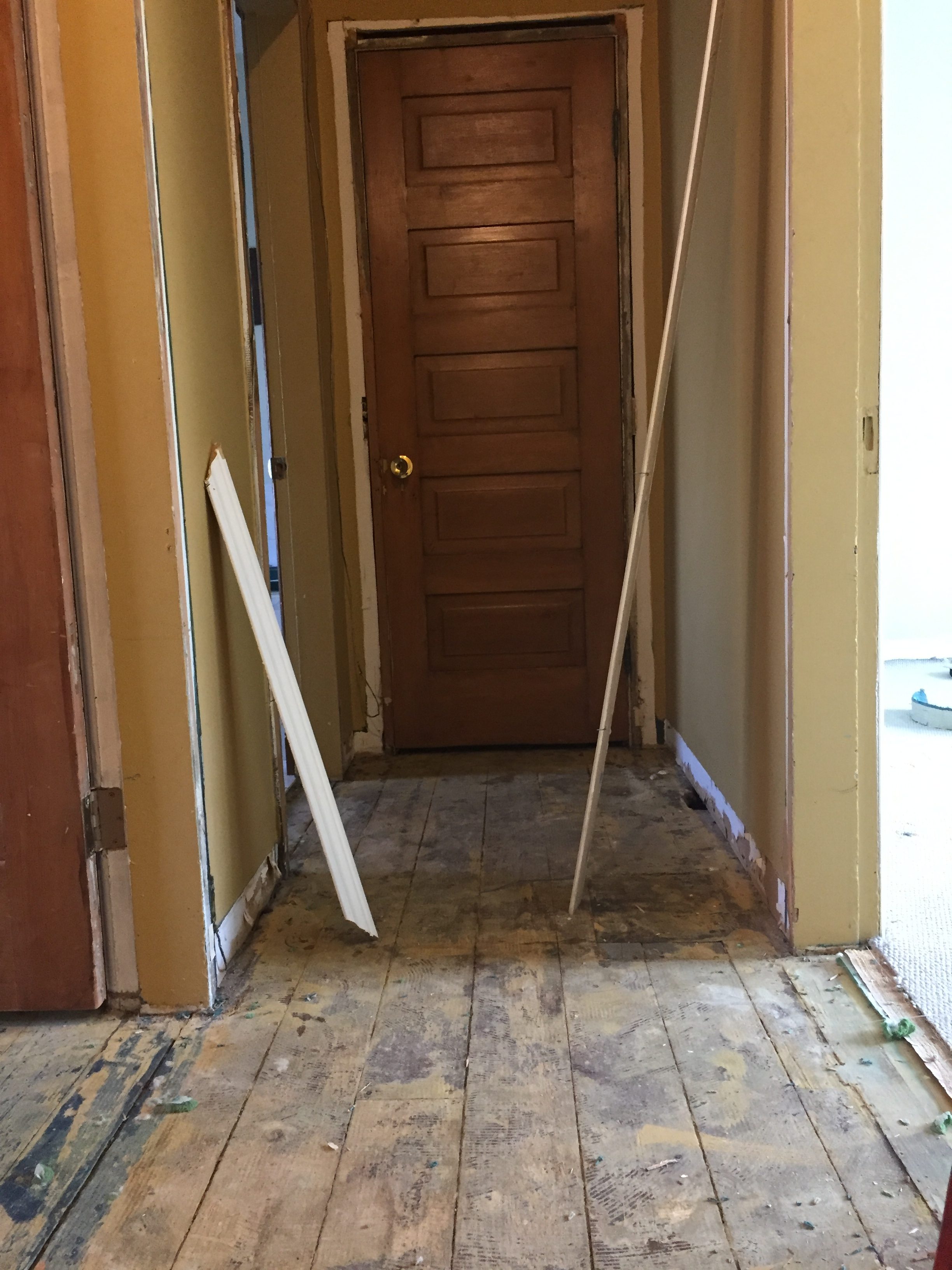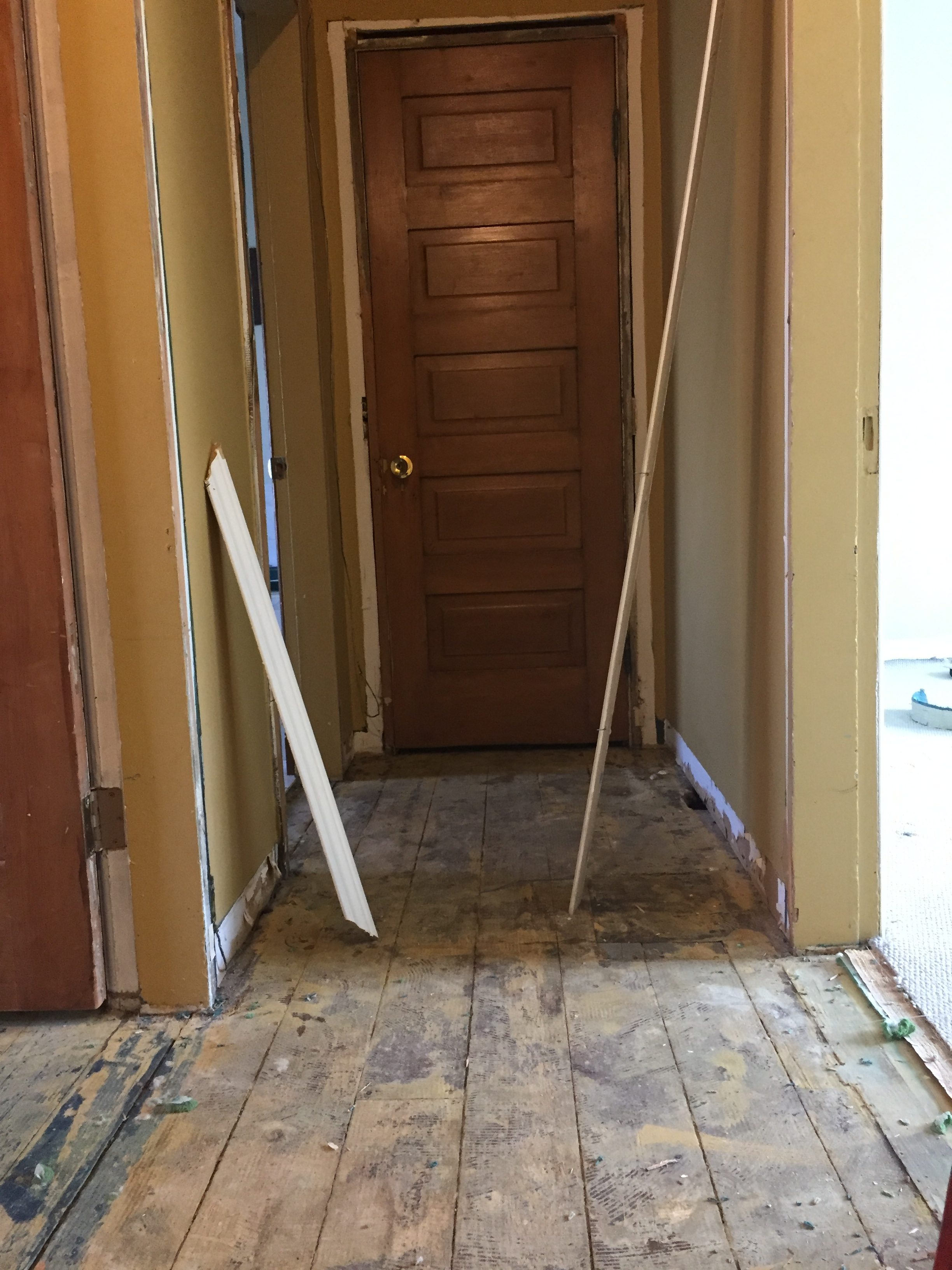 The electrical has been done years ago but will need some updating.  We need to pull new permits and rewire some areas, including proper kitchen outlets and reroute the stove and fridge.  Since the previous outlets were a mix and match of colours and styles, we will be updating them to a sleek decora.
Upstairs in the huge main bath, the green toilet and jet tub have got to go.  This bathroom will be like a spa.  A beautiful chandelier will add elegance to this former 1990's renovation.  A serene colour palate will remind homeowners of a day at the spa.  We will be bringing in a spa-like shower including a rainhead from the ceiling, a beautiful chandelier, white bevelled subway tile and wainscotting.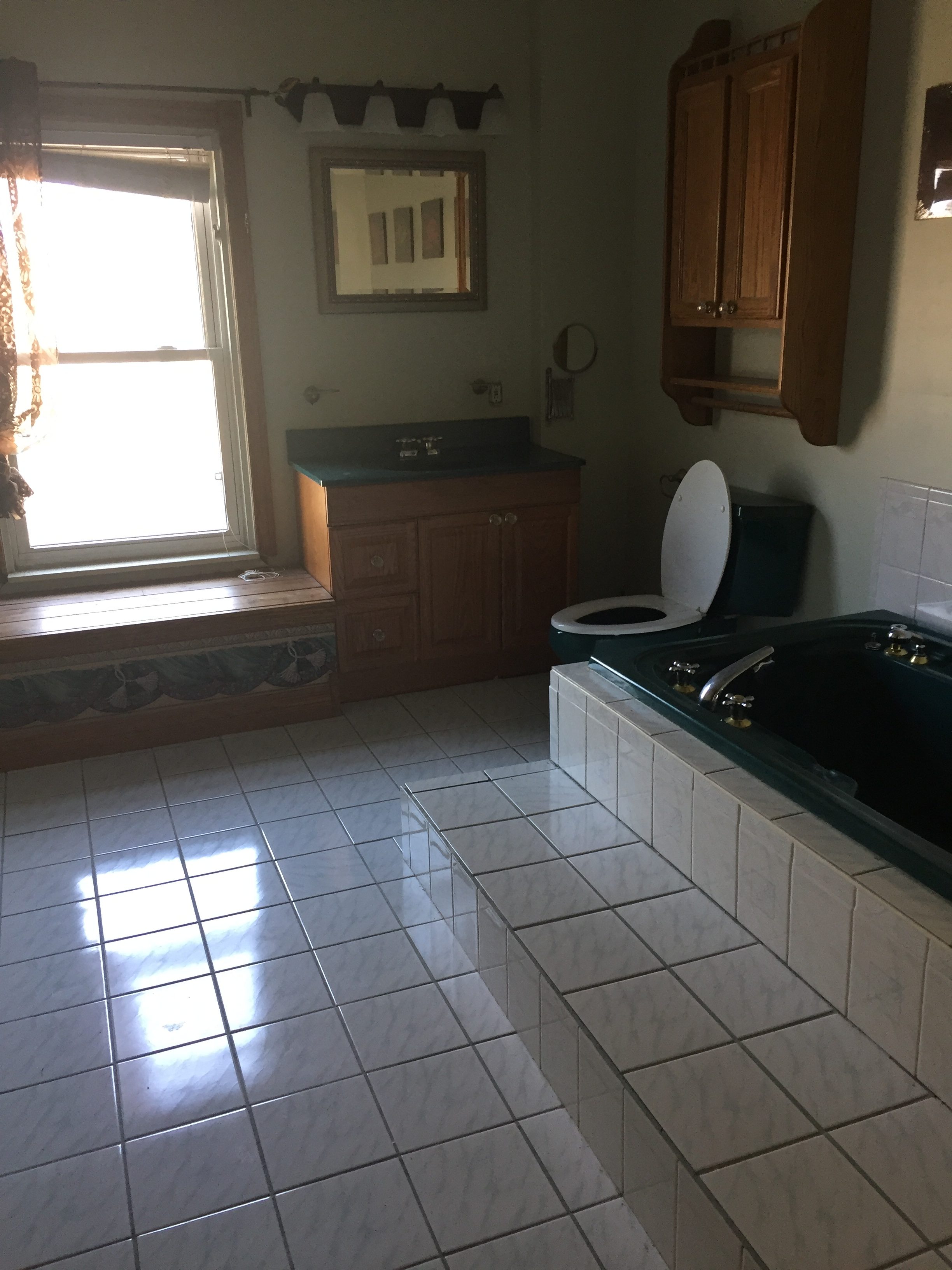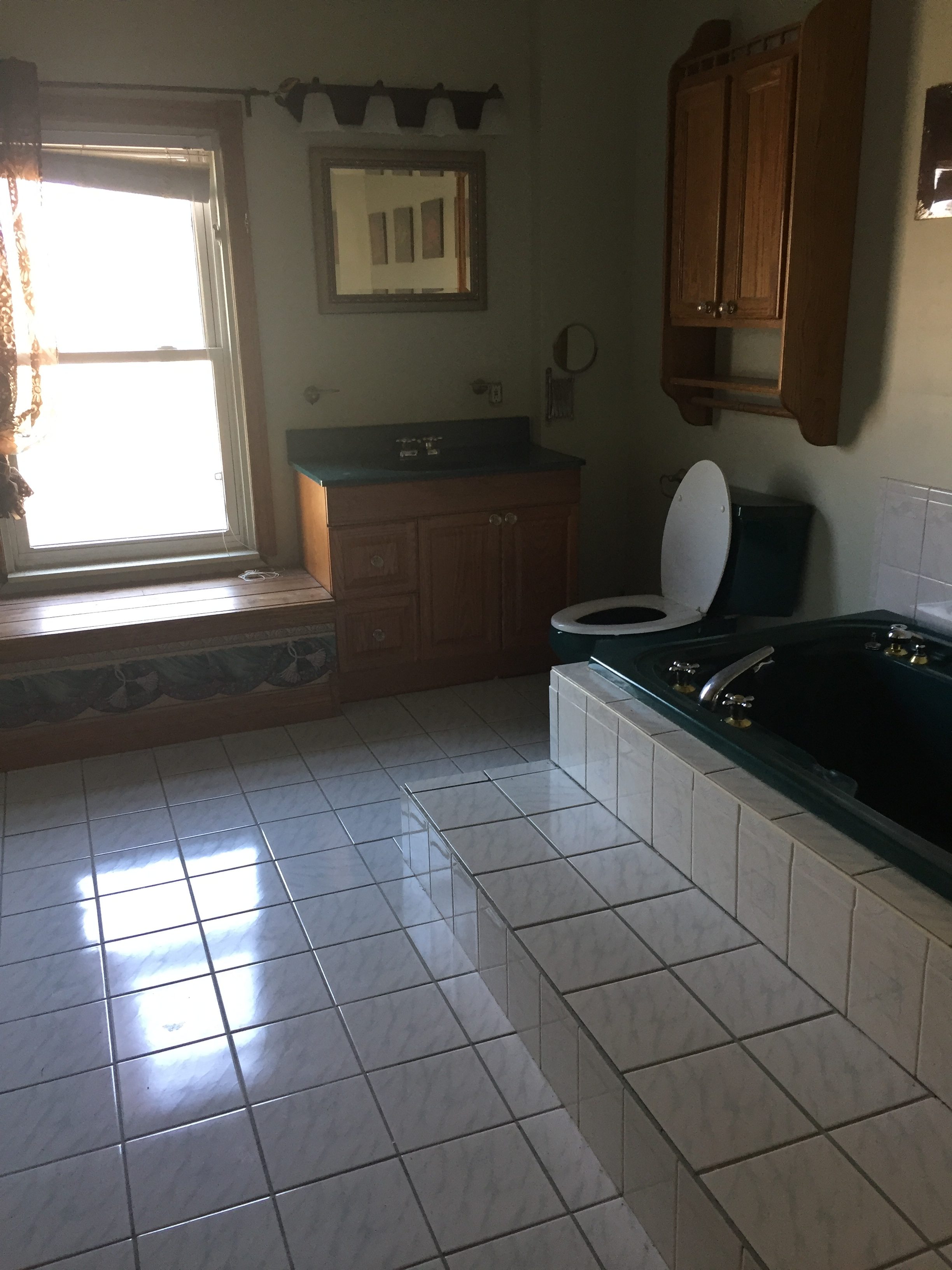 After over 100 years, some of the exterior bricks do need some repointing including both chimneys and areas around the front entrance.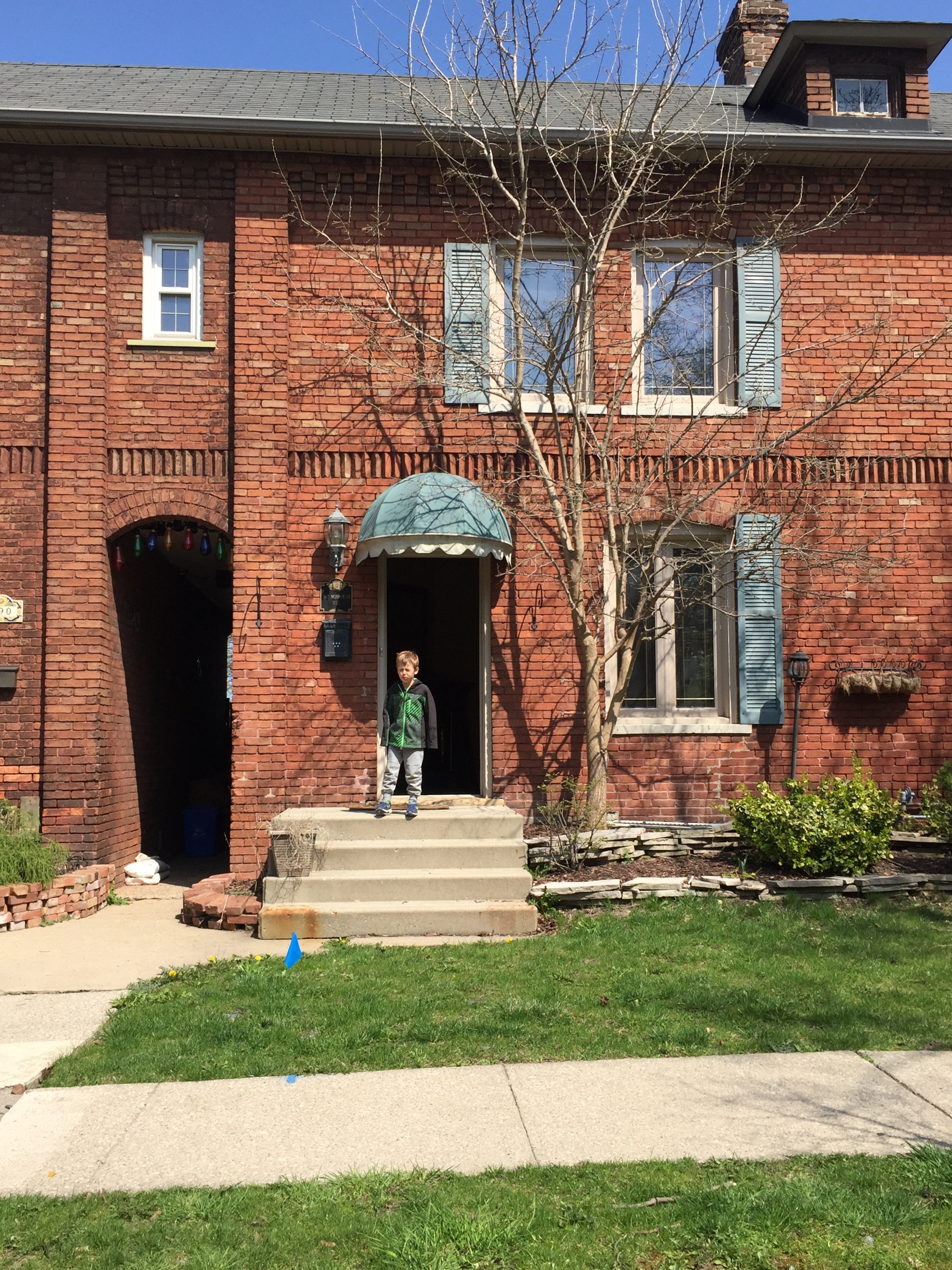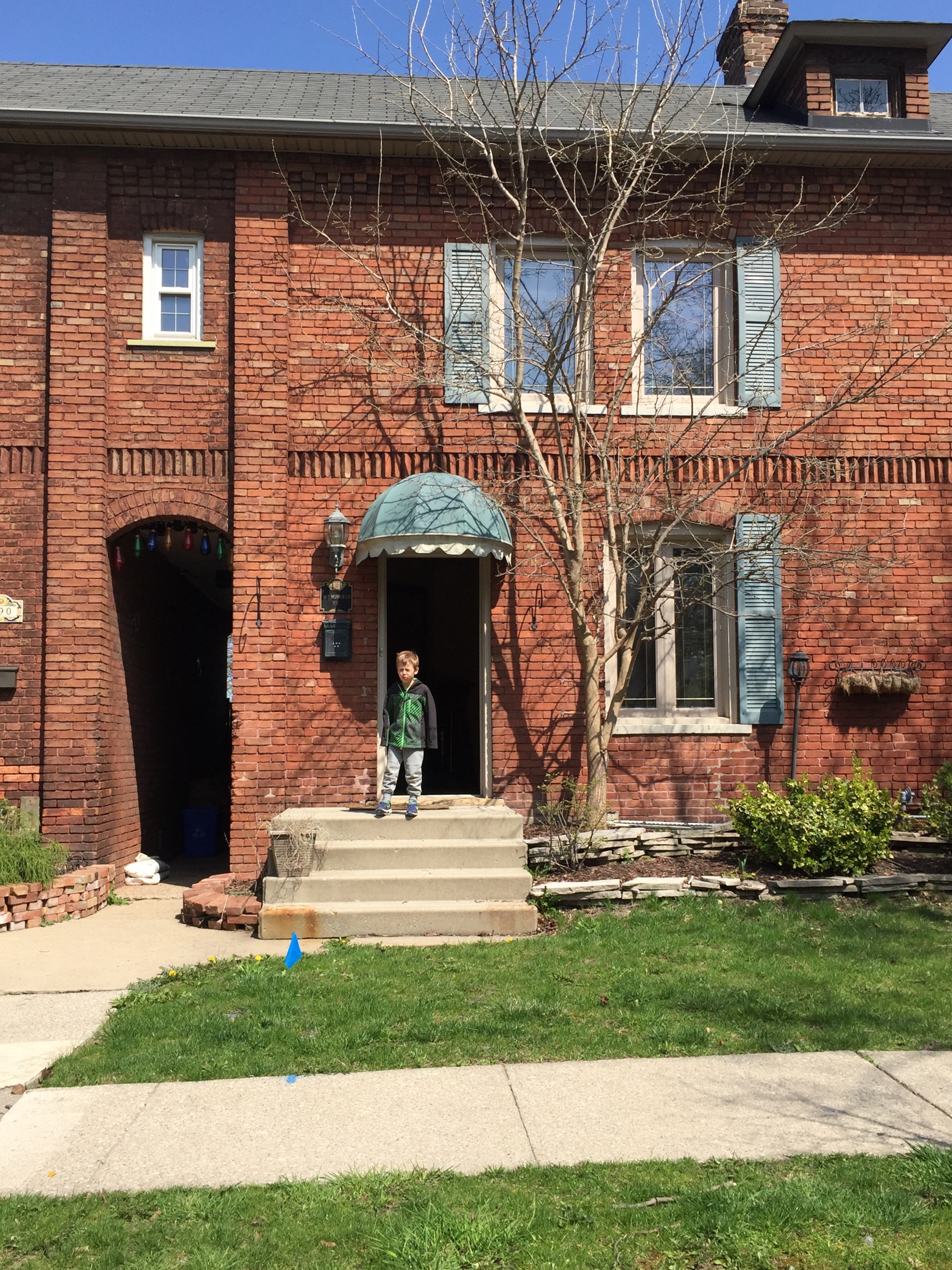 This kitchen deserves a complete overhaul.  Mylen custom kitchen cabinetry in a light grey colour and burnished brass pulls and knobs will be installed.  Our standard soft close wood shaker style doors and a classic white subway tile backsplash will lend a classic look to this restoration.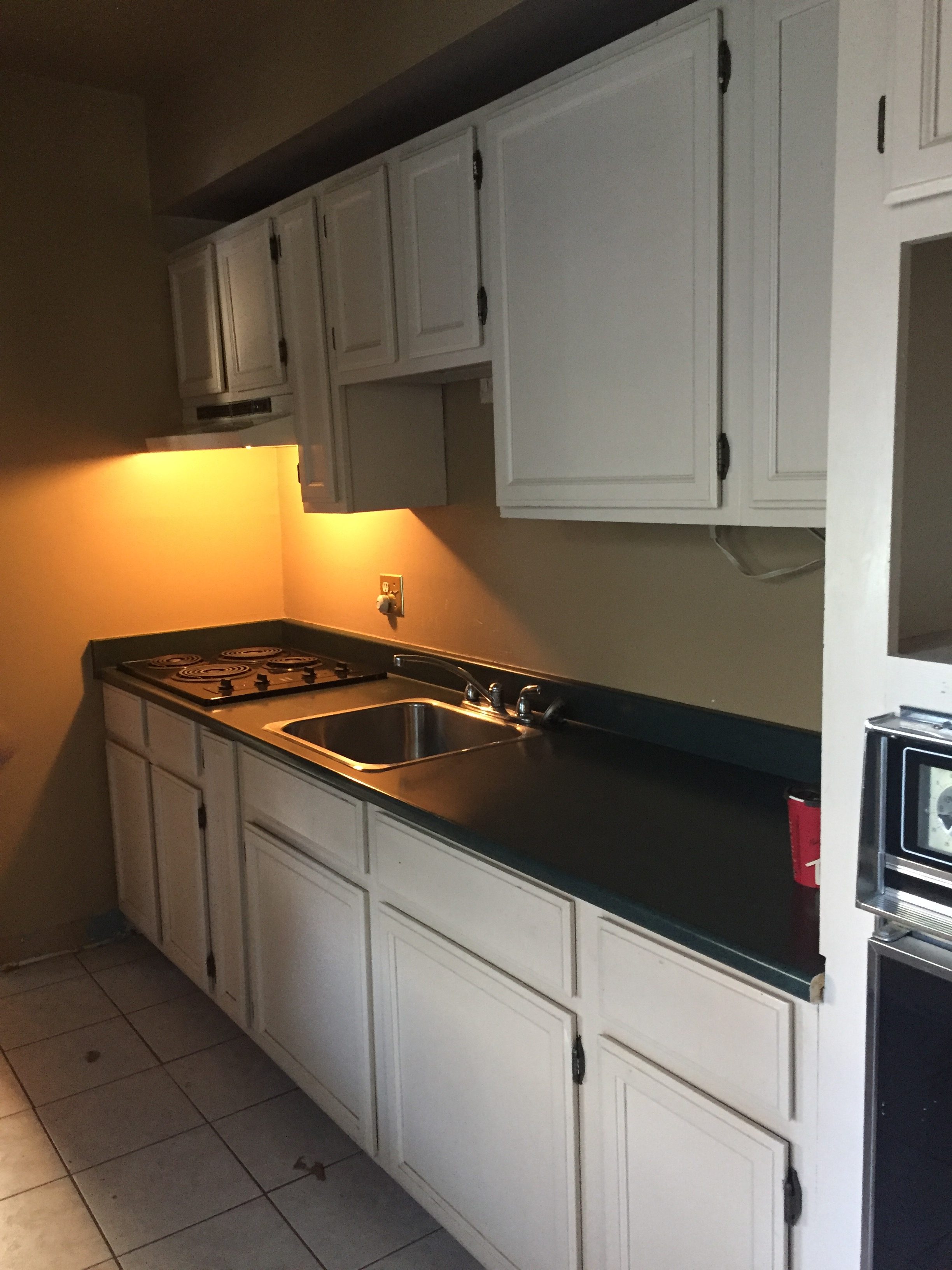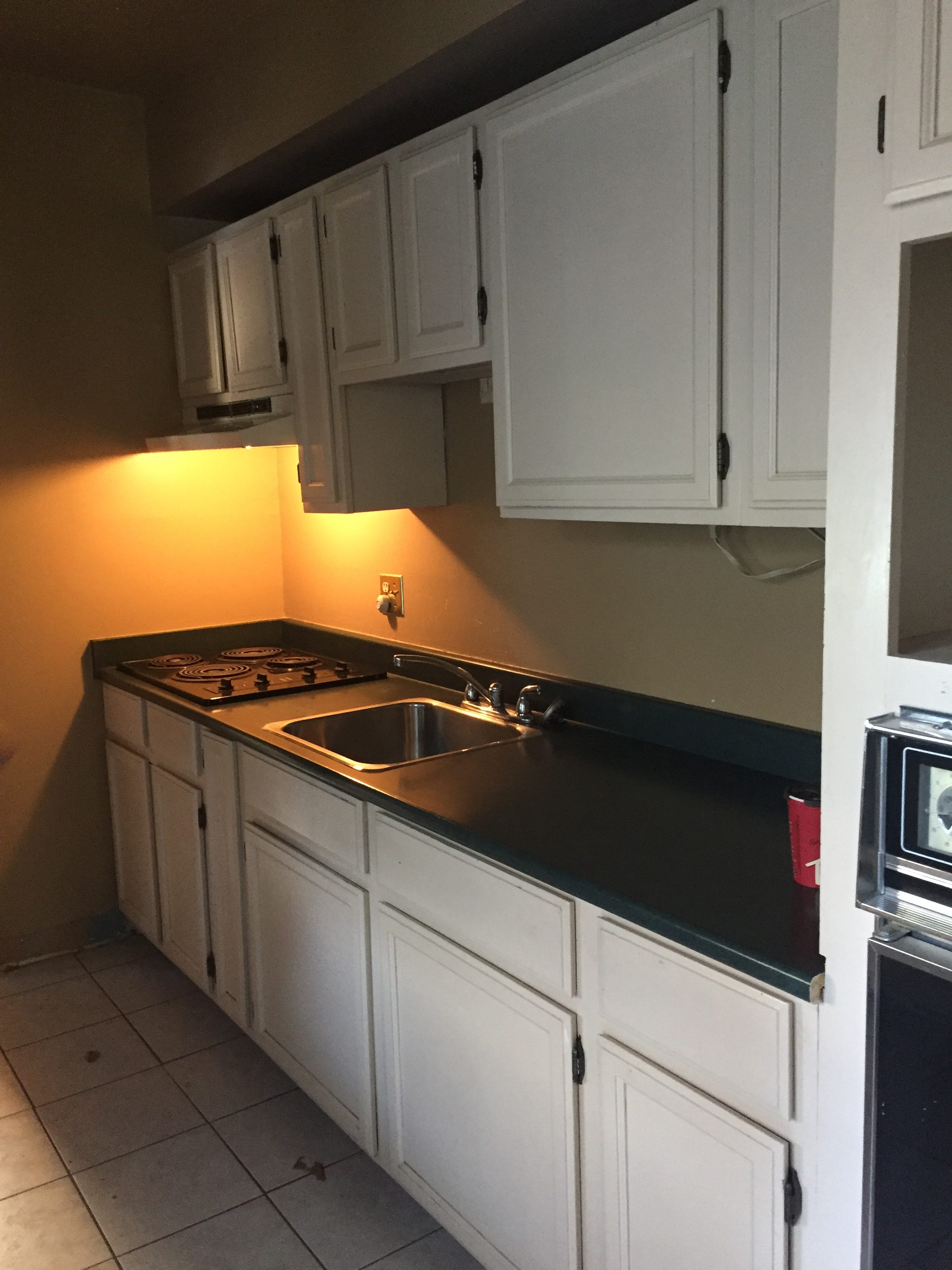 This interior will not go without a little bit of an edgy vibe that's still sleek and refined.  Exposed brick, patterned mosaic square tiles and vintage rustic lighting accents will give this space some serious style.